Diabetes: Finding Mental Health Providers
By Eliot LeBow LCSW, CDE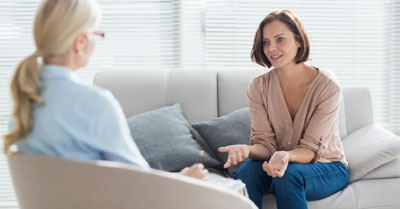 Finding emotional help for people living with diabetes just got a little easier. I am happy to announce that a new online resource is now available. Thanks to the hard work of the American Diabetes Association (ADA) in partnership with the American Psychological Association (APA) we now have a place to find emotional help.
The directory locates mental health professionals trained to work with people who live with diabetes, both Type 1 and Type 2.
They created a directory of healthcare providers who were trained to help people with diabetes manage their psychosocial and mental health needs. Currently, the directory is limited to 60 providers but continues to grow as more professionals apply to the directory.
Enter your zip code, and the directory identifies a diabetes-trained health care provider nearby. Click on the provider's name and all their information, everything from their specialty, contact info, to what insurance they take is there.
Most of the professionals, like myself, are based in cities, but similar to my private practice, a third of the provider also utilize telemedicine. For telemedicine providers, click here.
Mental health is a critical part of diabetes care. Diabetes can cause a wide array of issues with anxiety, depression, and burnout (diabetes distress.) Diabetes Distress is widespread among people with diabetes almost half will encounter it during their lifetime.
The providers in this directory have either completed the ADA-APA's continuing education program designed to incorporate diabetes into mental health, or the provider has worked with people with diabetes for two or more years.
Diabetes management is demanding and with the ups and downs of blood sugar levels impacting our emotions and physical well-being, it's normal to feel exhausted or frustrated at times.
However, if you feel depressed, frustrated, anxious, struggling to do simple management tasks for an extended period, for more than two weeks, you may want to seek help. Mental health providers with knowledge about diabetes can help you to find ways to feel better about yourself and your management.
To find a mental health provider trained to help and support people living with diabetes in your area, Click Here.
To find out more about my Diabetes-Focused Psychotherapy® Practice Click Here.