Mental Health: How would you know?
How would you know if you had a mental health issue if those closest to you don't see it and those that do, don't bring it to your attention? You most likely wouldn't know and wouldn't understand how it negatively impacts your ability to manage your diabetes.
The other day I read a new research article stating that 22% of people living with diabetes also have mental health issues; Depression, Bipolar disorder, Attention Deficit Disorder and the like. After reading this article I questioned how accurate the 22% was, after all, those were people who were diagnosed and didn't include people who were never diagnosed.
The reality is that there are many more people who don't get diagnosed, who never received the much-needed help growing up and have struggled for years and still struggle. You might be asking yourself why is this so important and why should you care?
Well, life with diabetes is extremely difficult, and I speak from experience, maybe too much experience. I was diagnosed in 1977 with juvenile diabetes. (Type I) Life was difficult, and it was easy to blame all of my issues on diabetes.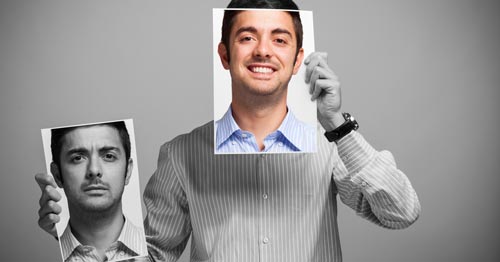 I was convinced that this was life and there was nothing that could be done to help me. Every day was a struggle, but I kept pushing forward. While in psychotherapy I came to understand that I was depressed and it wasn't all diabetes related. Just knowing that depression also played a role in the negative aspects of my life, helped reduce my anger towards my diabetes.
"Then something miraculous happened when I was 30 years old!"
I was going back to school for my masters in social work to become a psychotherapist, but I knew I need extra time for tests, just in case my blood sugars went low before or during a test. Because I was diagnosed with a learning disability in my youth, I decided to get reevaluated by a neuropsychiatrist to hedge my bets. Sometimes, it is difficult to get schools to accept that people living with diabetes might require accommodations, compared to a learning disability.
I made sure my blood sugars were in range during the testing...
Page 1 – Page 2